By. Joey Flispart
Another year, another upcoming South-by. Typically this is where you discover new music, where bands break through, and a place where stars are born. But if I hear the words "buzzband", "best new music", or "Salem" I'll vomit all over 6th Street for Odd Future to fake fall in to. Ignore the shitwave you have to tread through and you will find there are tons of amazingly talented bands and barrels of ear pleasing musical happenings at SXSW. However, there can almost be too much music to take in before you lose track of bands you actually want to remember. So last year I took a break to refresh the palette and looked towards the great comedy shows that Austin had to offer. I ended up seated in Esther's Follies long enough to finally be a dick and look at my phone during a show only to realize I'd been sitting through seven straight hours of comedy. I'm fine with that, I can do that again, and I plan to do that again. So here is a preview of some comedy shows I highly recommend, some people you should see, and some general nonsense that you'll enjoy.
*Note that most of these are official shows, but usually nothing that a $5 spot can't get you in to.
Comedy Bang Bang
(Formerly
Comedy Death-Ray
)
Saturday - March 10 @ 10:30pm
Comedy Bang Bang stand up showcase on Saturday the 10th at Esther's Follies at 10:30pm.
This looks to be a showcase similar to their weekly show on Tuesdays at the Upright Citizens Brigade Theater in Los Angeles, which is something you need to experience if you are near LA. You'll be treated to a slew of great comedians, some you may have seen, some you may have never seen, and it is always a great time.
Sunday - March 11 @ 6:00pm
Comedy Bang Bang: The Podcast on Sunday the 11th at Esther's Follies at 6:00pm.
A live taping of the greatest podcast in the world. If you have never heard this podcast, might I direct you towards
Earwolf
so that you may treat your ears to this great comedy podcast network. There will be surprise guests, large amounts of laughter, and, god willing, plugs. This is a must see.
Monday - March 12 @ 8:00pm
Comedy Bang Bang: (The TV Show?) on Monday the 12th at
IFC Crossroads House
(VICE Bar
at 302 E. 6th Street
) at 8:00pm.
Featuring Scott Aukerman (aka Hot Saucerman, aka The Comanche), Reggie Watts, and many more for a live sneak peek at the new Comedy Bang Bang television show premiering June 2012 on IFC, as well as surprises beyond your wildest imagination. So please, don't show up with too wild of an imagination. We don't want things to get out of hand.
This begs the question: What's up hot dog?
Check out
Comedy Bang Bang at Earwolf
.
Sklarbro Country
Friday - March 16 @ 6:30pm
Sklarbro Country on Friday March 16 at Esther's Follies at 6:30pm.
These Sklarming men will be bringing their quick hits, sklarbitrations, avalanches, and boxes filled to the brim with ponytails to SXSW for a live taping of my personal favorite Sklarbro Country podcast. Look forward to special guests, music, and more. HENDERSON!
Check out
Sklarbro Country at Earwolf
.
Chris Gethard Show
Wednesday - March 14 @ 4:00pm
Upright Citizens Brigade Theater presents: The Chris Gethard show on Wednesday March 14 at the Austin Convention Center at 4:00pm.
"Come take a ride with the weirdest guy I know..." is the starting line of how I spend every Wednesday night at 11, watching The Chris Gethard Show live on the internet. Chris (Ray Ray) Gethard is a UCB staple that has taken his talk show from the stage to the screen. Broadcast live on MNN public access in New York City, they will have live calls, weird shit, random people joining the show, and even an entire show dedicated to ruining the production of the live show. He is joined every week by special guest comedians and bands, as well as regulars like Shannon O'Neill, Murf the Reservoir Dog, and the breakout star The Human Fish. Always entertaining, quite often weird, and for me personally, extremely inspiring. I cannot say enough great things about Chris Gethard and this show. There may be some spots left to see this at SXSW, but space is limited. Follow
@ChrisGethard on Twitter
for some details on how to see the live show.
Check out The Chris Gethard Show at
thechrisgethardshow.com
.
And
get his book
too. I'm loving it.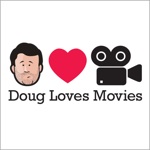 Doug Benson
Doug Loves Movies
Saturday - March 10 @ 4:00pm
Doug Loves Movies with Doug Benson on Saturday March 10 at 4:00pm at Esther's Follies.
This guy loves movies, but hates candy wrappers, screaming babies sticky seats, etc. Doug will be recording this great podcast for all you special SXSW'ers again this year. Special guests will be there, and we all know this will start at 4:20, and some lucky audience member will get to play the Leonard Maltin Game with a celebrity guest. Good luck if Samm Levine is there, he will win. So be sure to bring your name tag and movie knowledge with you.
Check out
Doug Loves Movies at Doug Loves Movies
The Benson Interruption
Friday - March 16 @ 8:30pm
Saturday - March 17 @ 8:30pm
The Benson Interruption with Doug Benson on Friday March 16 and Saturday March 17 at 8:30pm at Esther's Follies.
The same guy who loves movies loves to interrupt comedians during their act. I saw both Benson Interruptions last year and fell in love. The kind of love that can make you spend 7 hours in a comedy venue. Maybe that's not love? I'm not sure what's happening now, but I do know that you should see these shows. There are two showings, so, please, go to both. The guests will be different for each show, so don't complain that I told you to go to two of the same show. Even if I did tell you that, you'd still enjoy them both. So there.
Check out
The Benson Interruption at Jokes.com
and also on Netflix.
WTF Podcast with Marc Maron
Sunday - March 11 @ 4:00pm
WTF Podcast Live taping with Marc Maron on Sunday March 11 at 4:00pm at Esther's Follies.
If ever there was a comedian who was full of cheer and happiness it would not be Marc Maron. Marc is bringing his complaining styles to SXSW for a live taping of his podcast WTF. The show isn't necessarily a "comedy" podcast because it seems to go beyond that by having serious discussions with very funny people. So come watch an in-depth interview of a special guest comedian, and stay to watch Marc try to get out of his head for the rest of the evening. Writing that seems negative, but it isn't, I dig his style. Keep up the amazing podcast, Marc.
Check out
WTF with Marc Maron at WTFPod.com
Who Charted?
Saturday - March 17 @ 6:30pm
Who Charted? Live podcast taping with Howard Kremer and Kulap Vilaysack on Saturday March 17 at 6:30pm at Esther's Follies.
Who Charted counts down the top entertainment charts of the week with Howard Kremer and his trusty chart keeper Kulap Vilaysack. Always entertaining, always chart topping, and one you must see. Hopefully one Dragon Boy Suede makes a special appearance for this...
Check out
Who Charted? at Earwolf.com
Chip Pope
Friday - March 16 @ 10:45pm
Saturday - March 17 @ 11:55pm
You need to go ahead and plan to spend the whole night on Saturday at Esther's Follies. Who Charted? into Benson Interruption into stand up showcases. One of the highlights there is a great guy named Chip Pope. I know Chip from seeing him play with salt and pepper shakers in an IHOP, but you may know him from Austin Stories, or his work on The Goode Family, the new season of Beavis And Butthead, and much more. Seeing Chip in Austin will be like living a day in Austin Stories, which I've thought at least one time. That one time being just now.
Maybe we can push for R.O. Manse to make an appearance with Dragon Boy Suede?
And everyone else you should see (plus links to funny things) but I don't have time to post about all of them because I need to pack my suitcase like Kevin McCallister:
James Adomian (as Huell Howser)
Kevin Allison (RISK! podcast)
Todd Barry (The Original Black Swan)
Kurt Braunohler (Penelope Princess of Pets)
John Hodgman (Areas Of My Expertise)
Pete Holmes (Pete Holmes site + videos)
Kyle Kinane (Kyle's Conan appearance) Dan Mintz (Spotify link for Comedy Death-Ray album)
Eugene Mirman (Official site *personal favorite from SXSW 2011)
Kumail Nanjiani (Nerdmelt, along with Jonah Ray!)
Jonah Ray (Nerdmelt along with Kumail Nanjiani!)
Kristen Schaal
(Penelope Princess of Pets, again!)
Brendon Walsh (Brendon chugging a beer from a guitar [yes])